Brikcoin is a win for investors, a win for Local Authorities and a win for those in need of truly affordable housing
Brikcoin is a UK private development company focused entirely on the provision and management of high quality, low cost social housing. This is a demand led £11 billion market driven by dramatic under supply.
Over 1.1 million UK households are on waiting lists for affordable housing. Brikcoin's business model is to develop housing schemes purely for social or affordable rental and to agree tenant allocation rights to those properties to the Local Authority.
To make this possible without impacting public finances we have leveraged blockchain technology to create one of the world's first asset backed digital currencies, which effectively takes the place of shares in the company. Brikcoin (BRIK) is now successfully trading on the global crypto-exchanges providing both large and small scale investors with a high return, low risk proposition.
Private equity investors
We've paired the enormous efficiencies and potential of the blockchain investment revolution with the stability and financial security of land and property to create Brikcoin. Our investors will be entering a market almost devoid of competition, enjoy unprecendented investment liquidity and make a healthy return from building a better community.
INVESTOR BRIEFING
Local Authorities
We've set out to provide our under funded Local Authorities with a turn key funding, design, build and management solution to the pressing need for social housing. It's a solution which requires no capital expenditure, or future balance sheet impact and provides secure tenure of high quality social rental properties for a fifity year period.
LOCAL AUTHORITY BRIEFING
Hard working families
We are passionate about social housing because we believe that everyone should have a home they can call their own. A place to grow and live a happy and healthy life with family and friends. Secure in the knowledge that their tenancy is long term and the rent is truly afforadable.Thriving communities are our focus and our future.
OUR DEVELOPMENTS COMING SOON
Visit brik to see our latest development projects
Now you've seen how we're developing Brikcoin's asset base isn't it time you invested
BUY BRIK
Why Invest with Brikcoin?
Your 'Share' secured in UK property assets.
Guaranteed minimum 10% return per annum.
BRIKCOIN is tax free*, fully asset-protected and delivers exceptional and sustainable growth.
Exposure to an £11,000,000,000 property market sector.
On listing on exchanges the worldwide demand for BRIKCOIN will drive the value up.
Referral program offering an additional 10% bonus if you introduce friends or family.
Each new addition to BRIKCOIN's property portfolio increases the value of BRIK and further secures its value.
Every BRIK issued is asset-backed by the properties that BRIKCOIN develops and owns, protecting BRIK holders from any downside.
BRIKCOIN retains ownership of each of its developments and acts as a Private Landlord, meaning each property is not subject to 'right-to-buy'.
We safeguard your investment; each development is individually ring-fenced, therefore protected and remains insolvency remote.
UK Government signs a long lease as parental guarantor, which guarantees all rent payments over a 10-50 year period.
Fully secured investment powered through BlockChain.
As a BRIK holder you will have constant access to your investment through our online dashboard.
BRIKCOIN will list on worldwide exchanges where BRIK can be easily bought and sold 24/7 365 days a year.
BRIKCOIN will enable the significant upside benefits of liquidity from a digital currency, matched with global property investment; whilst protecting it's owners from any downside.
We have market makers and exchange partners who will handle and safeguard the high liquidity pricing of BRIK.
Easy and secure three step online account set up. It's easier than online banking!
Enjoy hassle-free investment in UK property; we manage the entire property development and we give you the tools to monitor your investment through our secure platform.
No more landlord headaches, from difficult tenants to high management fees, just relax and watch your real estate investment grow.
Zero fees, no commissions or legal fees.
100% of your money is invested - no middle men or costly "financial advisers".
Demand for Affordable Housing
There is a real demand for affordable and key worker housing in the UK.
The UK needs 3 million affordable homes by 2040 and there were only 6,000 social homes built in 2018. The affordable housing market is worth £11 BILLION and BRIKCOIN will grow with this nearly inexhaustible demand, delivering high quality housing to those who need it and building value for BRIKCOIN investors.
Brikcoin Investor
Helpline
If you're unsure of how to buy Brikcoin, or have any questions you'd like to ask before investing, talk to one of our advisors now:
UK and Europe

+44 787 334 0435

Middle East and Africa

+97 156 740 1756

India and Asia

+86 135 0171 6801

(WhatsApp calling available)
No thanks. I just want to invest!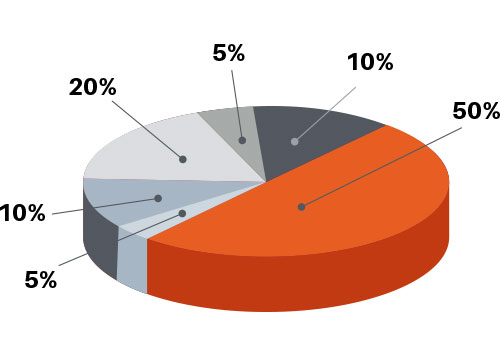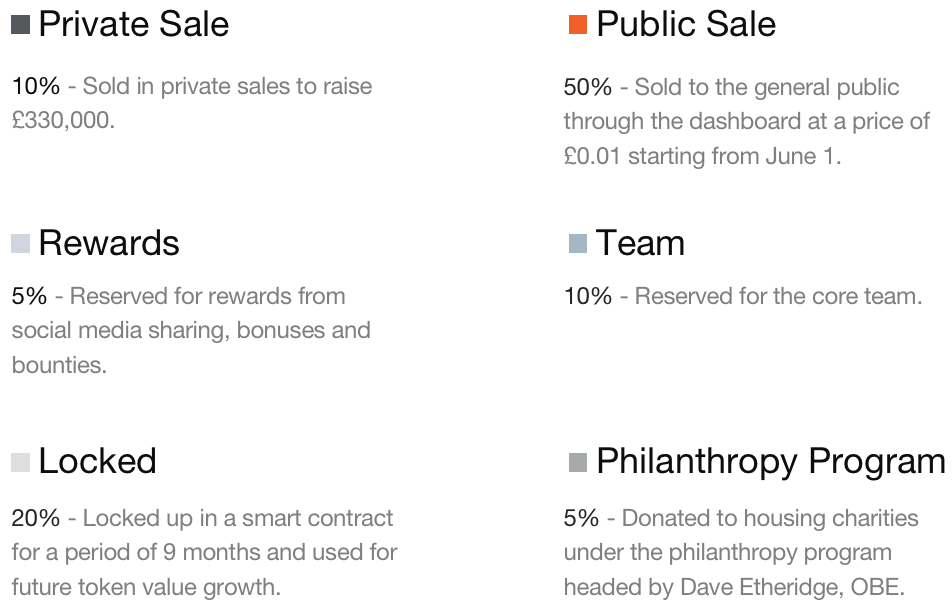 _

BRIKCOIN PAYMENTS
Simple payments app to build transactional value through an asset-backed currency.
Will launch after the first few developments to leverage tenant base.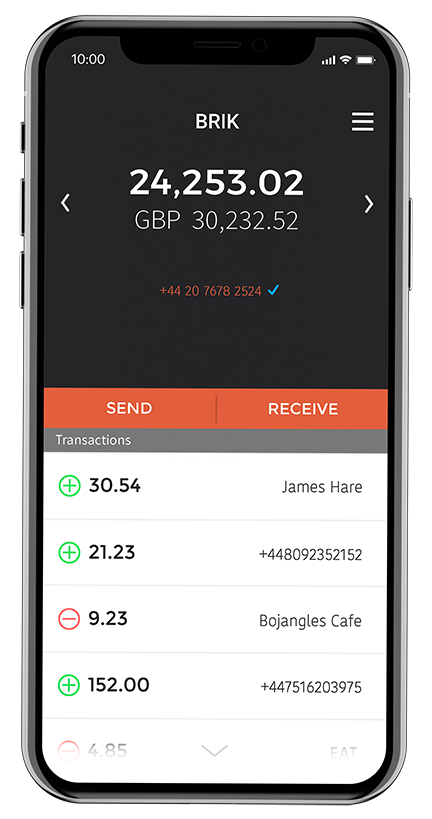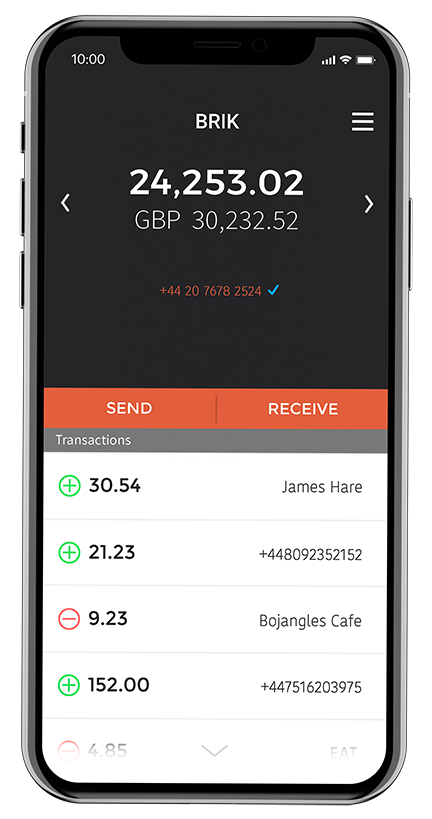 Guaranteed User Base
Ready user-base from tenants in BRIKCOIN properties + commercial venues on-site. Partnerships with local business and chains nearby leveraging user-base at launch.
Real transactors
User-base of real transactors who need to spend and receive instead of holders. Financial freedom for those who need it the most in affordable housing developments.
Payments for All
Built to be basic and intuitive, bringing blockchain payments to all.
_

Brikcoin's making the news
with the global investment experts